Are you looking to transform your kitchen but don't want to spend a fortune? You're not alone. Many homeowners want to update their kitchens without breaking the bank. Fortunately, it's possible to transform your kitchen on a budget. In this article, we'll show you how.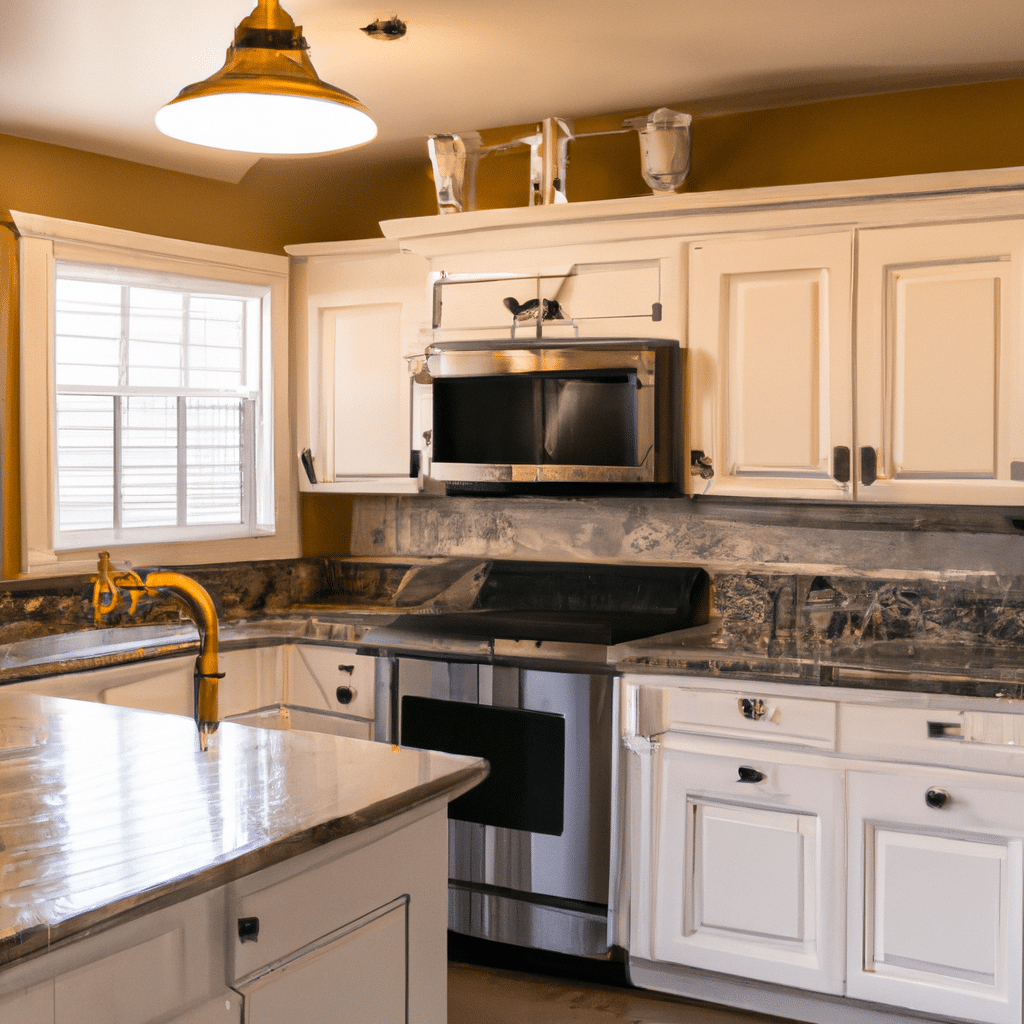 Start with a Plan
The first step to transforming your kitchen on a budget is to start with a plan. Take a good look at your existing kitchen and think about what changes you'd like to make. Consider the layout, cabinets, appliances, and flooring. Once you have a good idea of what you want, it's time to start budgeting.
Set a Budget
Setting a budget is essential when transforming your kitchen on a budget. Decide how much you're willing to spend and stick to it. Make a list of all the items you need and research the cost of each item. This will help you prioritize your expenses and ensure you stay within your budget.
Consider Refacing or Repainting Cabinets
Replacing cabinets can be expensive. Refacing your cabinets can be a cost-effective way to transform your kitchen. Refacing involves replacing the cabinet doors and drawer fronts while keeping the existing cabinet boxes. Repainting your cabinets is another option. It's a simple and affordable way to give your kitchen a fresh new look.
Update Hardware and Fixtures
Updating your kitchen hardware and fixtures is an easy and inexpensive way to give your kitchen a new look. Replace cabinet handles and drawer pulls, change out your sink faucet, and update your lighting fixtures. These small changes can make a big difference in the overall look of your kitchen.
Paint the Walls
A fresh coat of paint can do wonders for any room, including your kitchen. Choose a color that complements your cabinets and countertops. Lighter colors can make your kitchen look brighter and more spacious. Don't be afraid to add a pop of color to your walls for a fun and fresh look.
Install a Backsplash
Installing a backsplash is another affordable way to transform your kitchen. There are many different materials you can use, including tile, glass, and metal. A backsplash not only adds visual interest to your kitchen, but it also protects your walls from cooking splatters.
Upgrade Appliances
Upgrading your appliances can be a significant expense, but it's worth considering if your current appliances are outdated or not functioning properly. Look for energy-efficient appliances that will save you money on your energy bill in the long run. Consider purchasing floor models or refurbished appliances to save even more money.
Conclusion
Transforming your kitchen on a budget is possible with some planning and creativity. Start with a plan and budget, and prioritize your expenses. Reface or repaint your cabinets, update your hardware and fixtures, paint the walls, install a backsplash, and upgrade your appliances. These simple and affordable changes can make a big difference in the overall look and feel of your kitchen.