If you're thinking about renovating your home, one of the best things you can do is add a deck. Not only does it add value to your property, but it also provides a great space for entertaining and relaxing. In this article, we'll explore the benefits of adding a deck to your home.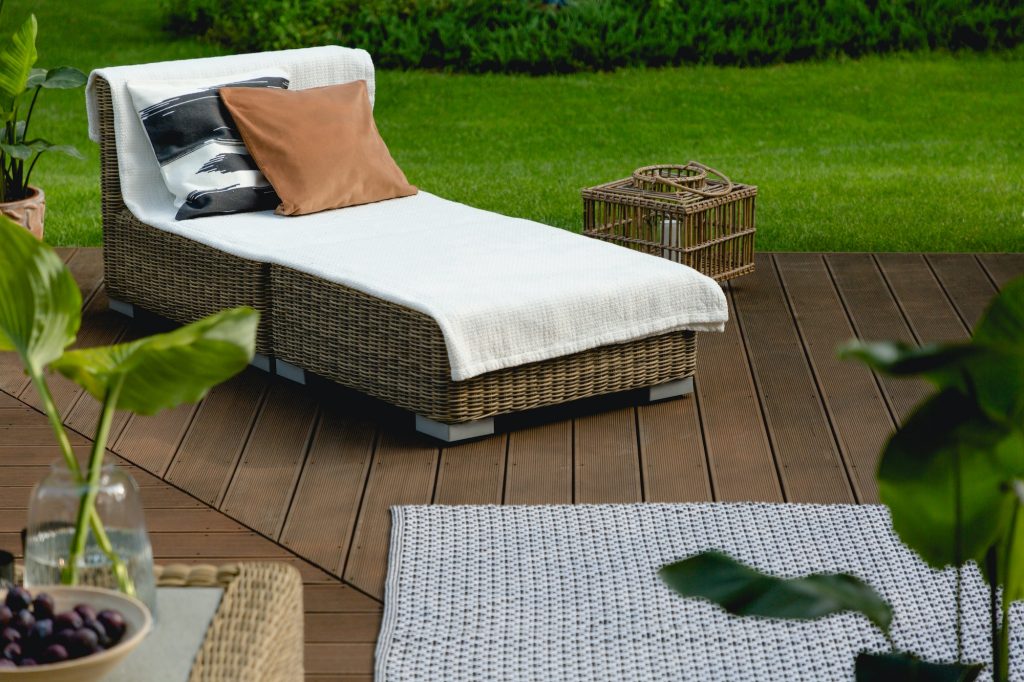 Introduction
A deck is an excellent addition to any home. It provides a space for outdoor entertaining and relaxation, increases the value of your property, and can be customized to suit your preferences. In this article, we'll look at the many benefits of adding a deck to your home.
Increase Home Value
Adding a deck to your home is an excellent way to increase its value. It's a cost-effective way to add square footage to your property, and it's a feature that many potential buyers look for. According to the Remodeling 2021 Cost vs. Value Report, a wood deck addition can have a return on investment of up to 72.1%.
Extend Living Space
A deck can extend your living space and provide a seamless transition from indoor to outdoor living. It's an ideal space for hosting family gatherings, barbecues, and parties. Plus, you can use it as a quiet spot to relax and read a book or sip your morning coffee.
Create a Place for Entertaining
A deck is a perfect place for entertaining guests. It provides ample space for seating, dining, and socializing. You can add a grill, outdoor kitchen, or even a bar to create the ultimate outdoor entertainment space.
Perfect for Relaxation
A deck is a perfect place to unwind and relax. You can lounge on a comfortable chair, soak up the sun, and enjoy the fresh air. It's a great space to escape from the hustle and bustle of everyday life.
Easy to Customize
A deck is easy to customize to suit your preferences. You can choose from a variety of materials, colours, and finishes to match your home's style. You can also add features like lighting, built-in seating, and even a fireplace.
Low Maintenance
Decks are relatively low maintenance, especially if you choose a composite material. You won't have to worry about staining or sealing it every year, and it's resistant to rot, insects, and weathering.
Cost-effective
Adding a deck is a cost-effective way to increase your living space. It's a fraction of the cost of a home addition, and you can enjoy it year-round.
Enhance Curb Appeal
A deck can enhance your home's curb appeal and make it stand out from the rest. It adds character, style, and visual interest to your property. Plus, it's an excellent way to showcase your landscaping and outdoor decor.
Connect with Nature
A deck is an excellent way to connect with nature. It provides a space to enjoy the sights and sounds of the great outdoors. You can watch birds, listen to the wind in the trees, and even catch a glimpse of wildlife.
Improve Health and Well-being
Spending time outdoors has many health benefits. It can lower stress levels, boost your mood, and improve your overall well-being. A deck provides a perfect space to reap these benefits.
Boost Mood and Productivity
Being in nature has been shown to boost mood and productivity. A deck provides a space to take a break from the indoors and get some fresh air and sunlight. This can help you feel more energized and focused when you return to your indoor activities.
Increase Privacy
A deck can also increase your privacy. By adding a railing or fence, you can create a barrier between your deck and the rest of the world. This can be especially beneficial if you live in a crowded area or have nosy neighbours.
Environmentally Friendly
If you choose to build your deck with sustainable materials, it can be an environmentally friendly addition to your home. Many decking materials, such as composite decking, are made from recycled materials, reducing waste and pollution.
Conclusion
In conclusion, adding a deck to your home is a great investment. It provides many benefits, such as increasing your home's value, extending your living space, creating a place for entertaining, and enhancing your outdoor living experience. Plus, it's a cost-effective way to improve your property and enjoy the great outdoors.